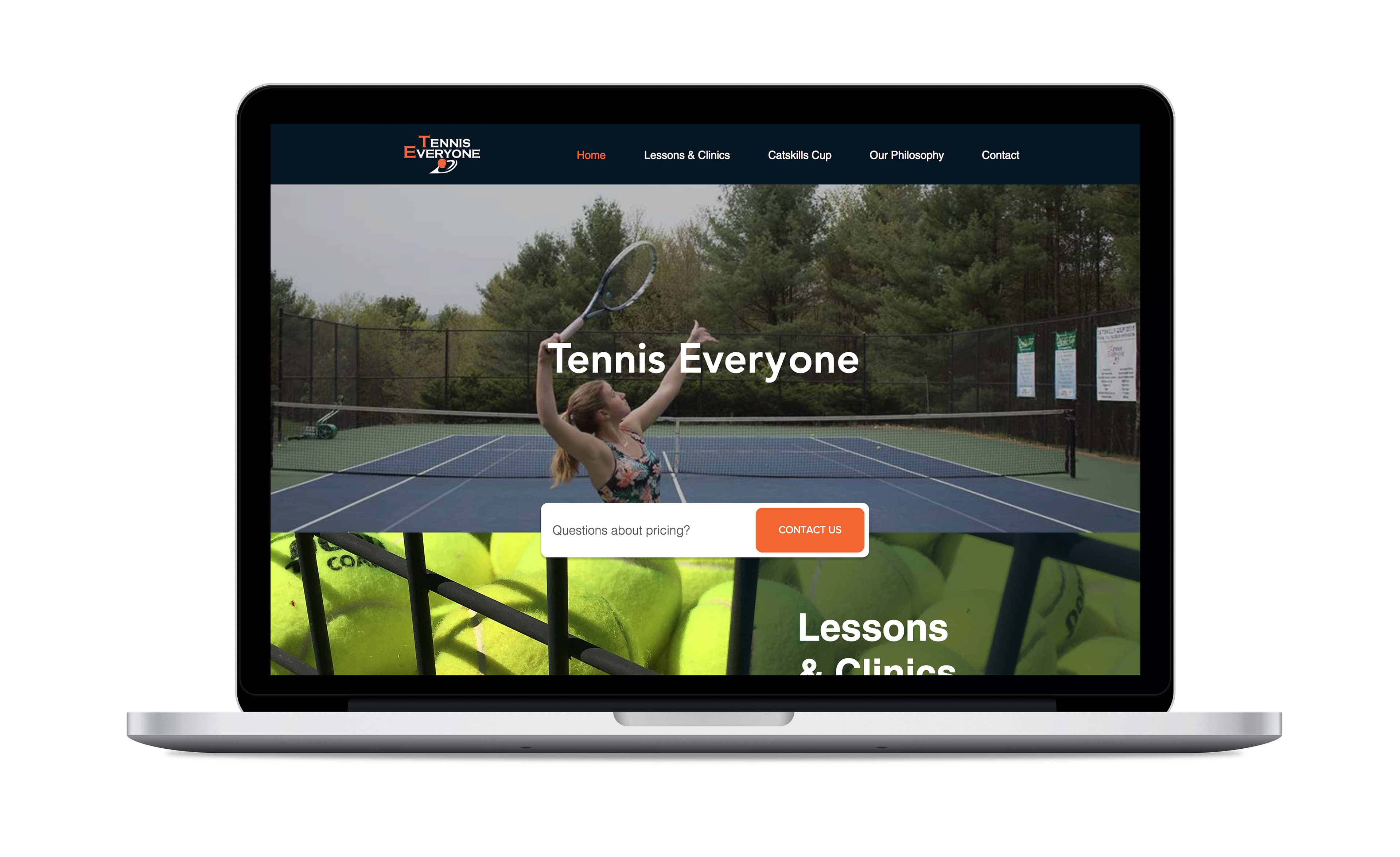 Nestled in the beautiful bucolic mountains of the Central Catskills and located just minutes from the foot of Belleayre Mountain let Tennis Everyone be your home for everything tennis, See you on court soon!
- Mark Birman, Director of Tennis Everyone
My goal for the site was to increase the awareness of such a serene area, while helping the client get more clients. I used the orange color from his logo to highlight important areas of the site, such as the "Book a Lesson" button.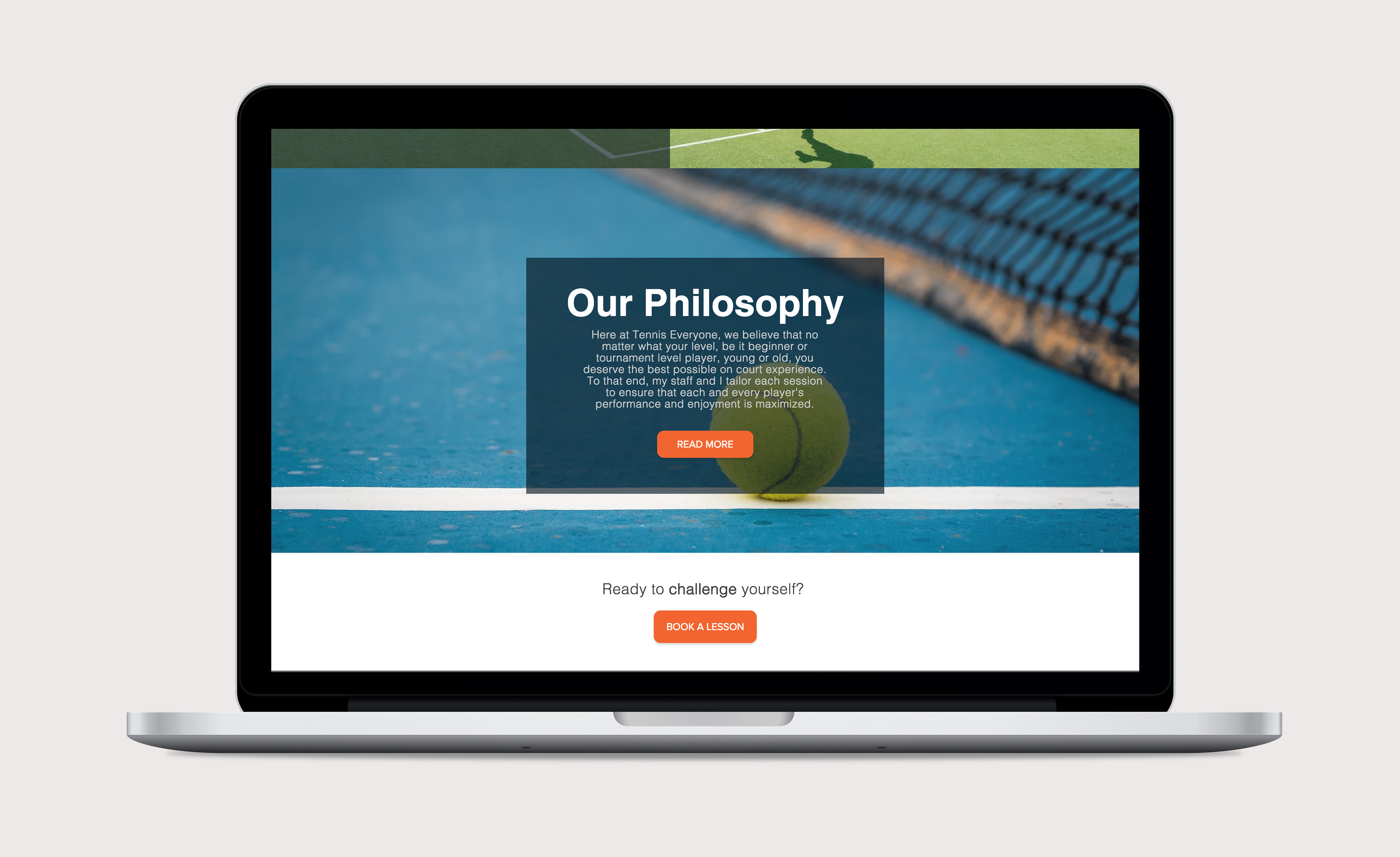 As a tennis player and former employ of Tennis Everyone, I understood what clients would look for when navigating Tenniseveryone.com. Like all design, it should be easy to understand. As a user navigating the website, your two requests are either to book a lesson, or to find out more about the business itself.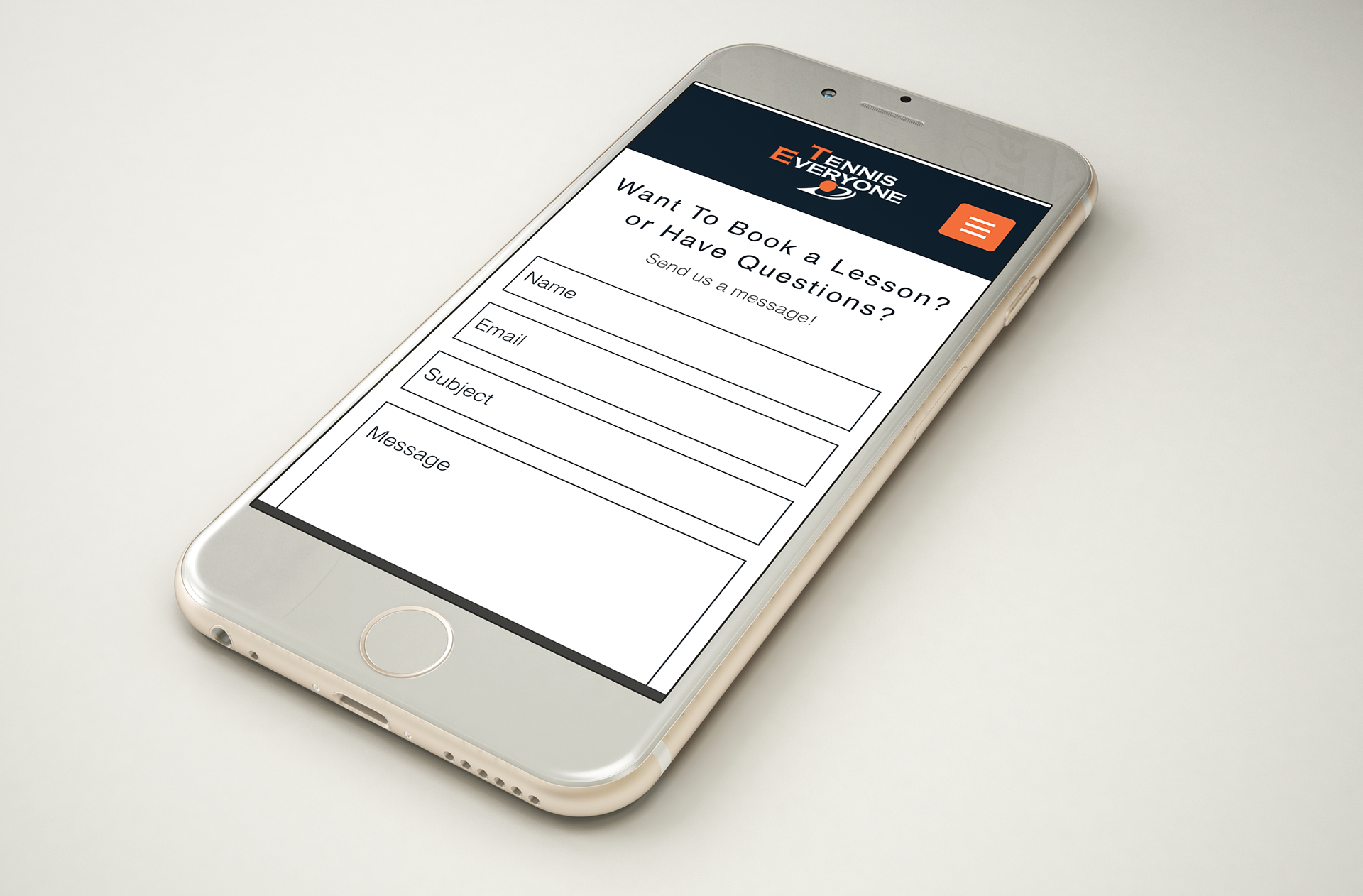 When talking with my client about building a calendar option, we both decided it was not needed. As a smaller business, a simple email directed toward the owner would suffice. Otherwise the site would need upkeep in order to use a calendar plugin.