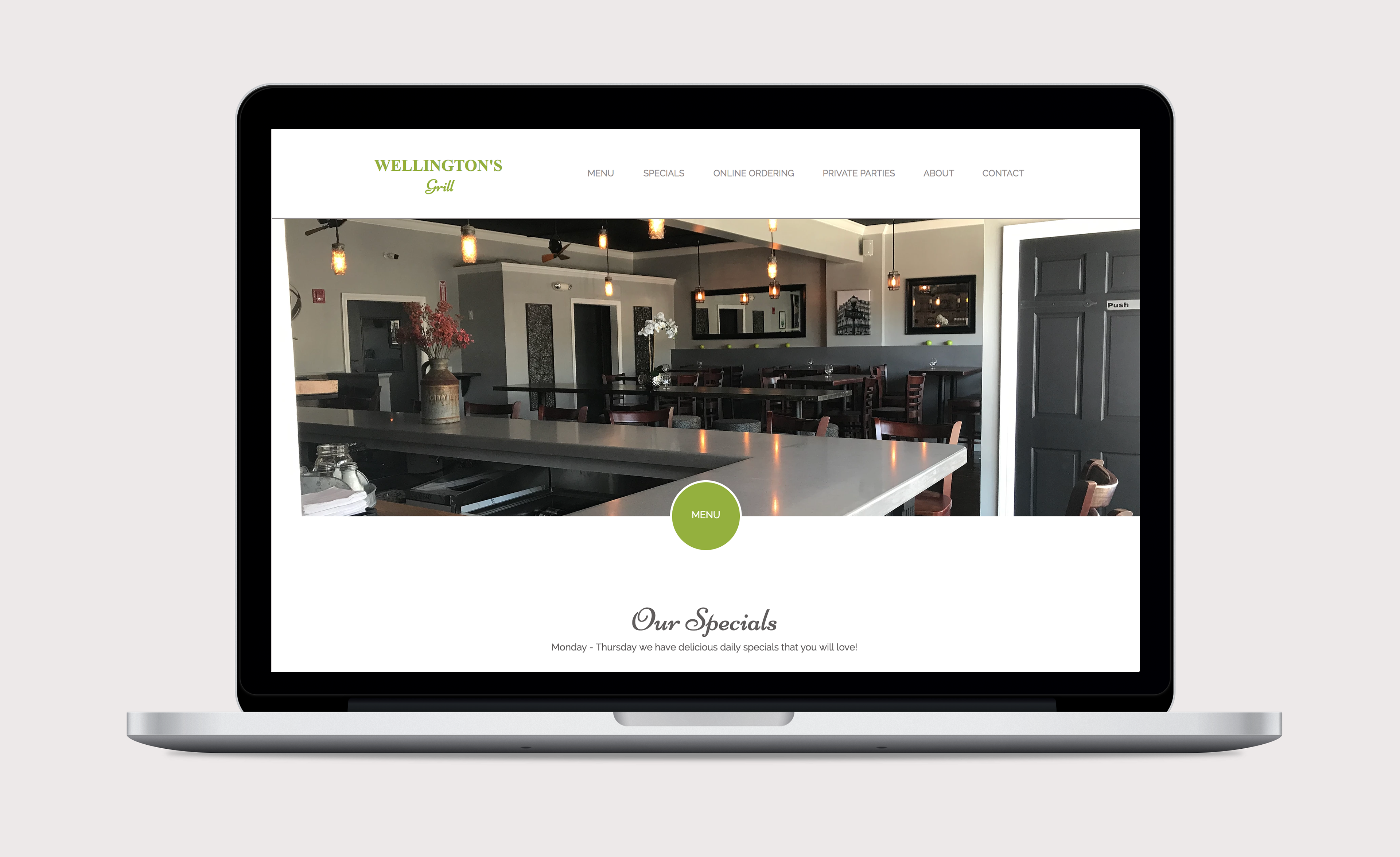 My goal for this website in terms of design, was to have a modern feel to it. Keeping it classy but also using color to highlight important buttons such as the menu. 
Wellingtons Grill, a restaurant located in Harrison, New York. The owners also run another food business called Powell Catering, which you can find on this website.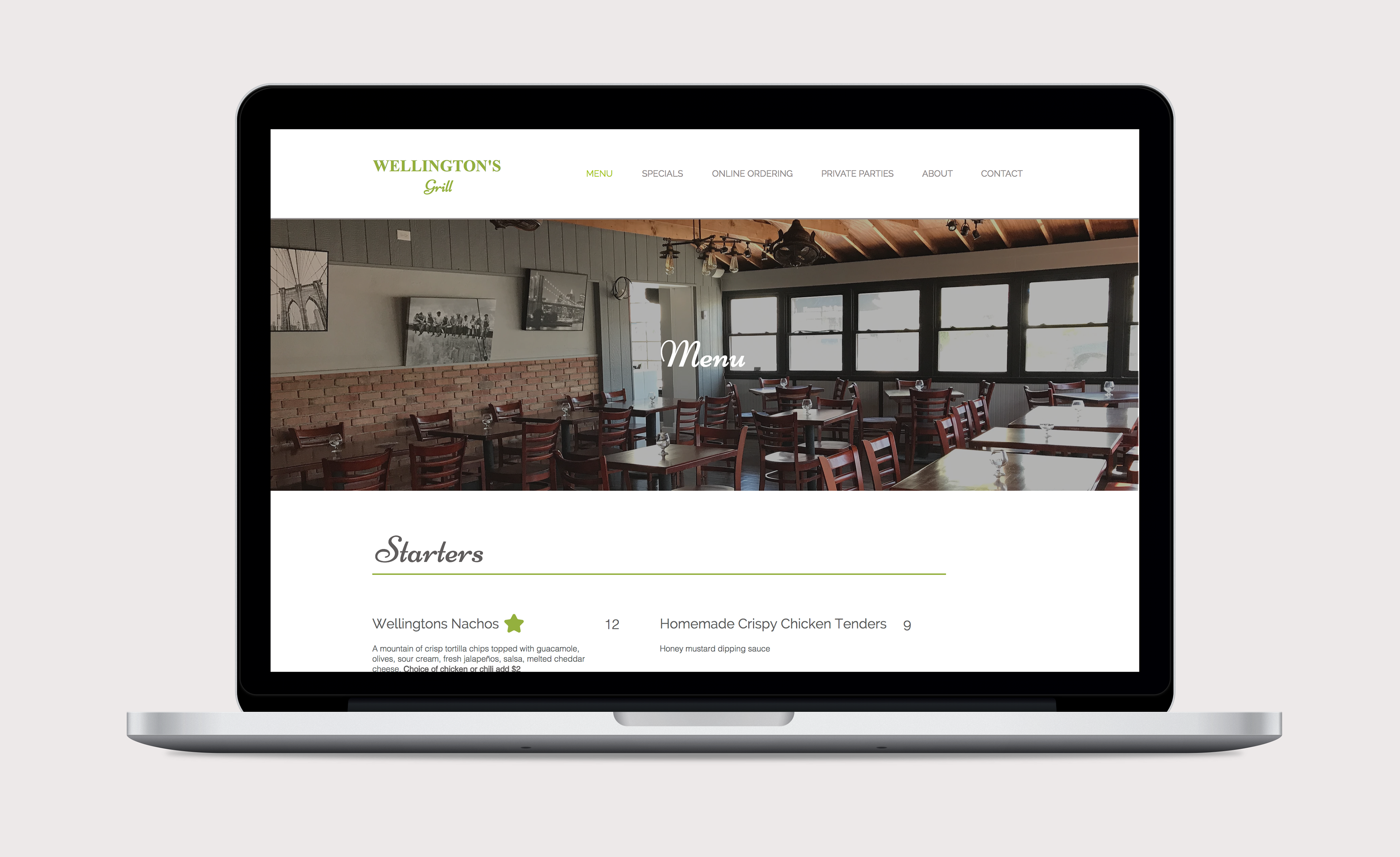 My idea for the menu was to use animation to help reinforce the elegant interior design of the restaurant. In order to highlight their best selling dish, I used a star in each section.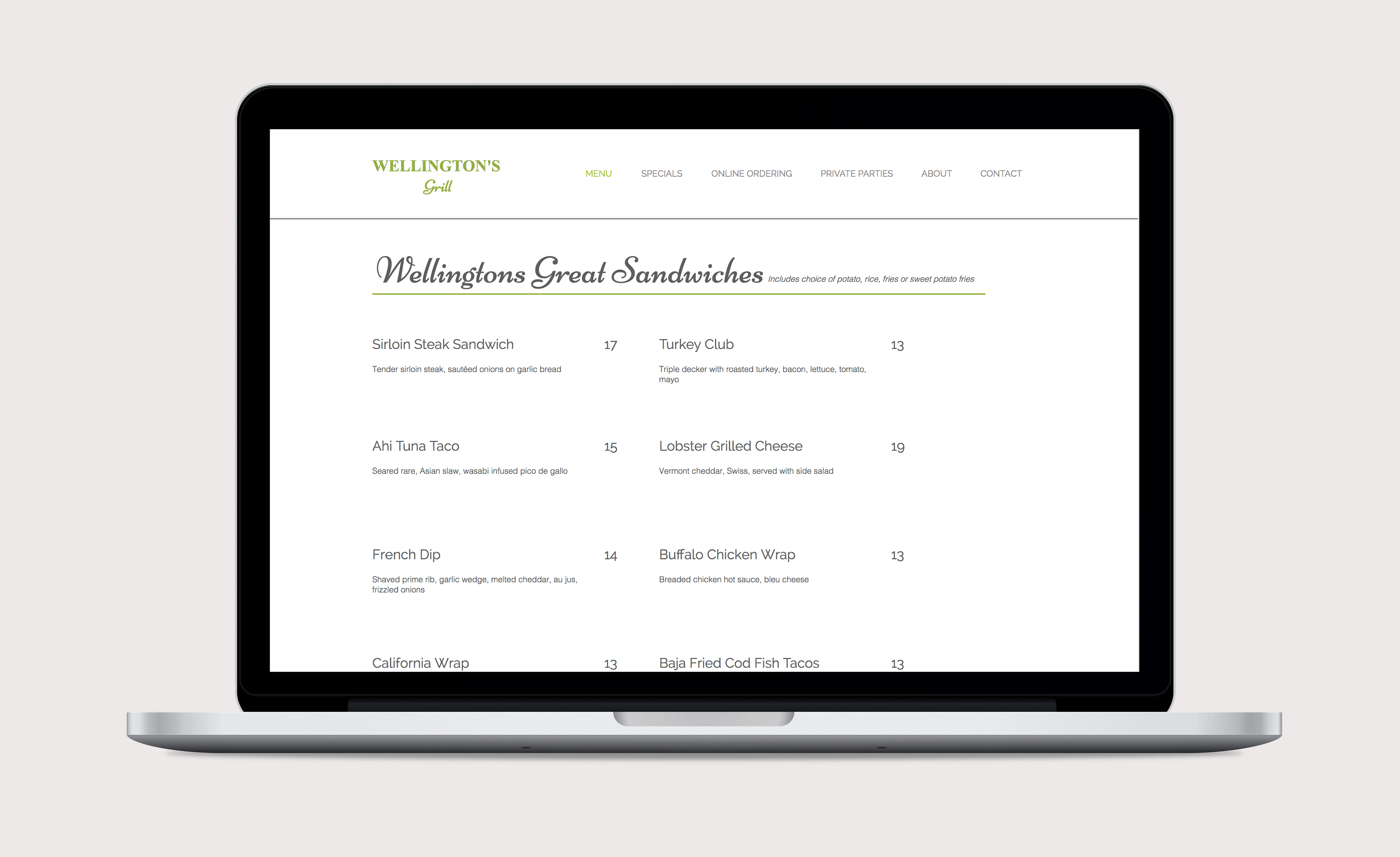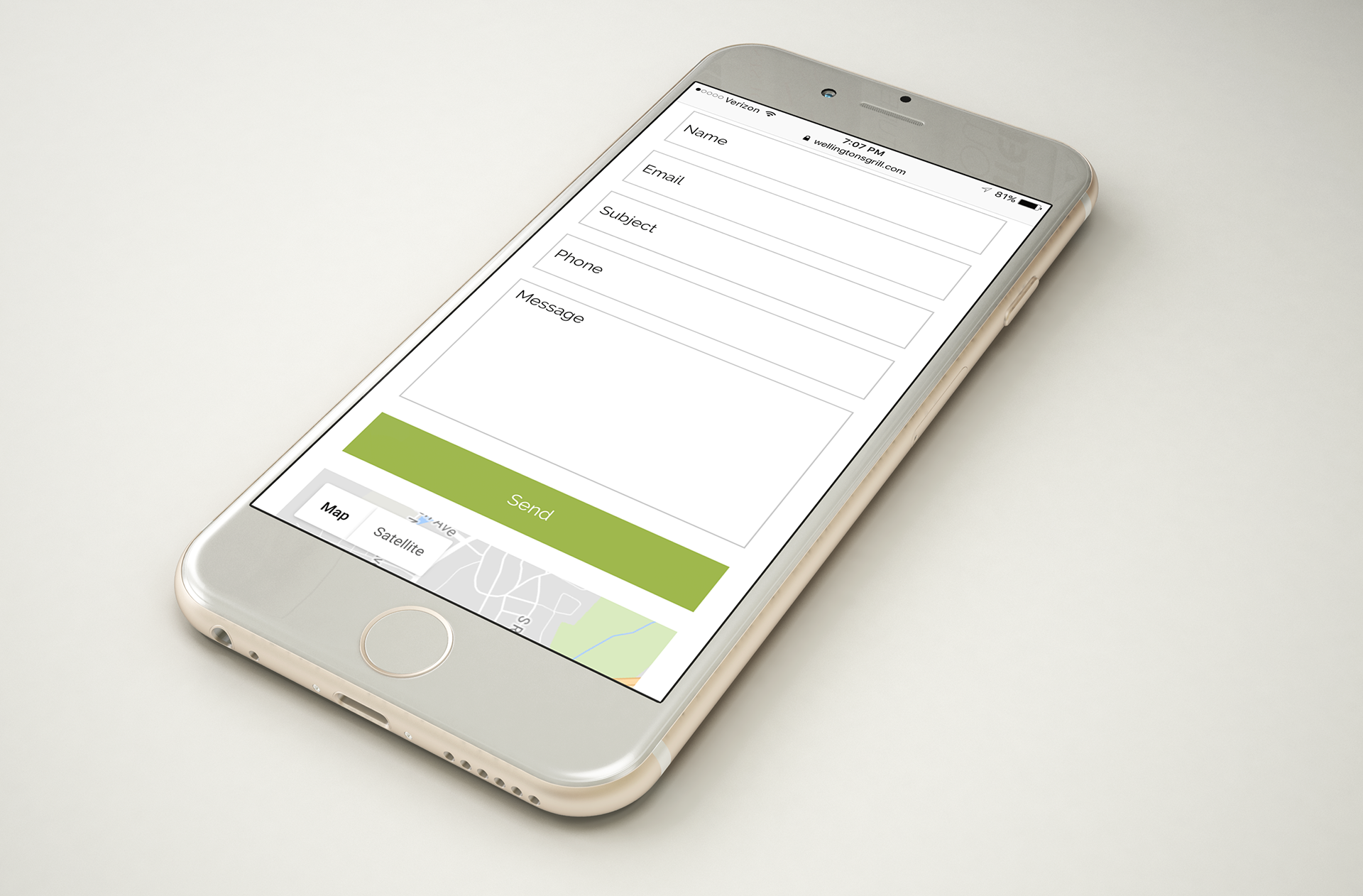 As of right now, the client only wanted a simple emailing system. In the future an online ordering system will be available. I plan to still keep the emailing system just for simple inquiries.