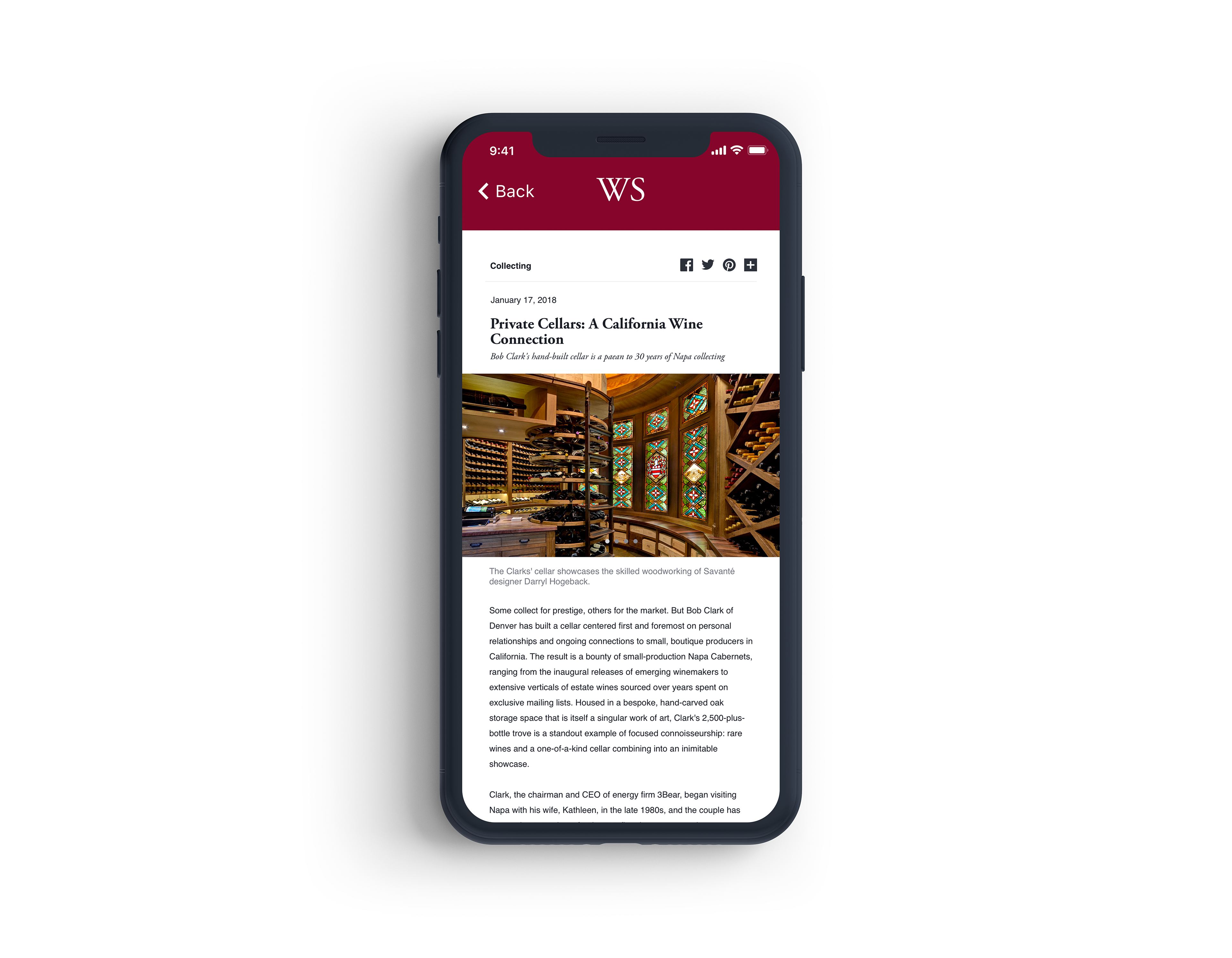 The Concept

The website offers a platform for users to read up on different types of wine, what food to pair them with, and a subscription service that offers exclusive web content, 350,000 wine ratings and tasting notes, and much more.
The Goal

When dissecting the site, I found a few things that could enhance the company's business, as well as the user's commitment to the brand. I wanted to improve the overall readability of the text, create a clean modern layout, highlight the subscribe button, keep the user on the website after they are done reading the article.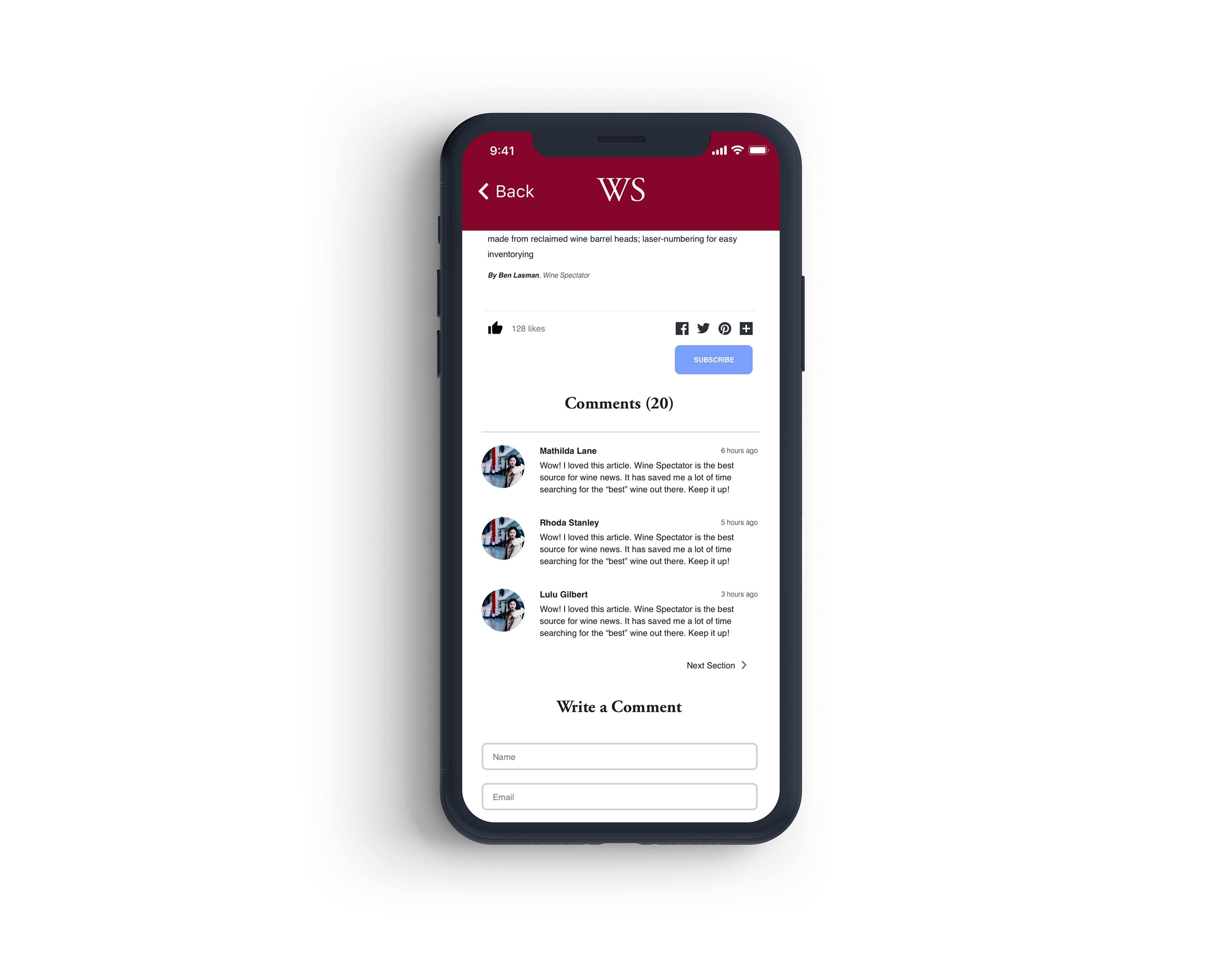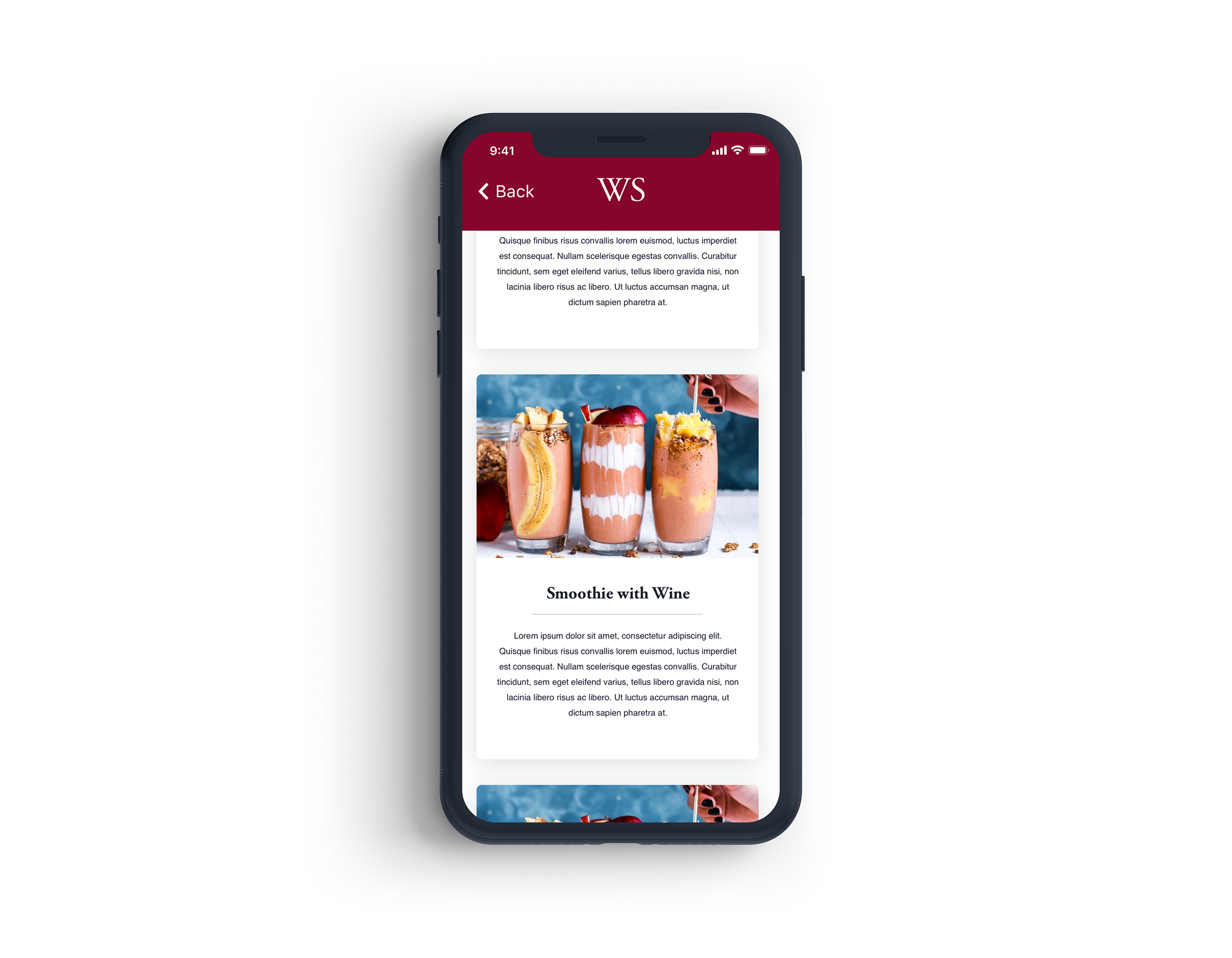 The Problem
There were a few things I wanted to change when starting the redesign. I first noticed that the site was a bit cluttered and could use more white space, I also noticed there was no accent color used in order to create a CTA or Call To Action. 
Next I wanted to enhance the readability of the text. To do this, I needed increase the Leading or "line spacing". I also wanted to shorten the width of each paragraph to help the user stay interested longer. On average, it should be somewhere between 50 - 80 characters long.
Due to the lack of a related articles section, I thought it was necessary to create one above the footer. This will give your content more chance of being seen by users who have just finished reading your article. 
The Solution

When creating the solution to these issues, I first started with shortening the text to the appropriate amount. I then highlighted the important buttons such as subscribe and download our app. Changing the background color created a more modern relaxed look.  Let the users interact with the page in a few ways, through social media, commenting, interacting with a slideshow, and potentially clicking on to another article.